HURRY! REGISTRATION CLOSE IN:
5 Days To Your Dream (And Affordable!) Virtual Assistant
Get my simple 5-step process for finding and hiring your perfect-fit VA overseas for just $5-7 an hour ethically, so that you can grow your photography business faster while having more time on your hands!
5-Day Workshop
Mon May 8 – Fri May 12 at 12 PM EST Daily
Designed for me to be there with you every step of the way!
(20-minute lesson each day)
NOTE: lesson replays will be sent for those that can't make it LIVE, and you have LIFETIME ACCESS!
So you're considering the idea of getting support from a virtual assistant for a few hours a week (or more!) so you can free up your precious time and bandwidth during this upcoming busy season… yay! 🎉
But what happens when you sit down at your computer to

actually

make it happen for yourself…?
Nothing. Nada. Crickets.
Suddenly, all the fears, doubts and questions that have stopped you from getting support in the past rush back into your brain…
Questions like:
• "HOW do I know which tasks to get support with?"
• "WHERE do I look to find the right person?
• "WHAT questions should I ask them to make sure they're the right fit for me?"
• "HOW MUCH should I pay them and how regularly?"
• "Will they really be able to do tasks as well as I can?"
• "Am I really going to be able to afford this?"
Helllllllo overwhelm my old friend 👋
Before you know it, you're stuck in neutral with no idea where to start or the actions you need to take to move forward…
And yet you know deep in your bones that it IS possible to get the support you need, because you've seen other photographers do the same and thrive…
You just wish you had a
process
you could follow from someone who's been in your shoes, so you can FINALLY
leave all the guesswork behind and reach the next level of success and freedom you're craving in your business…
Sound familiar?
I know how you feel because I've been where you are!
Here's the spark notes summary of my own messy journey from overworked, underpaid photographer, to freedom-filled, outsourcing pro!...
January 2018 – Hired my first VA

My first VA was a local hire here in Canada because I thought that's what I "had" to do in order to get high quality support in my business (this was mistake number #1!). I hired her $50/hr (this was mistake number #2!) before eventually parting ways just a few months later
April 2018
–
Hired my second VA

Next, I hired a VA in the US for the slightly more affordable sum of $24/hr. But as the tasks I chose to hand over were very basic, repetitive, and time-consuming tasks (like copying info from client questionnaires into cheat sheets), it quickly became clear that this still wasn't the best return on my investment (mistake number #3!), so we parted ways again
December 2018 – Back to the drawing board (aka the valley of despair!) 🙃

I now realized I needed to completely overhaul my process for getting support in my business… so I slowly started teaching myself from scratch: WHAT to outsource to get the best return on my investment, WHERE to find the right person, HOW to set proper expectations and so much more…
January 2019
–
Hired my first VA overseas, ethically! (Aka my lightbulb moment!) 💡

After perfecting my own highly specialized, signature process for sourcing and retaining high quality + affordable support in my business, I finally found an amazing VA in the Philippines for just $5 an hour, ethically! (*More on why this is ethical later, keep reading!)
June 2019
–
Hired my second VA overseas, ethically!

When my previous VA had to leave for personal reasons, I rinsed and repeated my now fool-proof process and found my second perfect-fit VA, who stayed with me for a full 3.5 years before moving on to explore a new path 💃
March 2023 – Hired my third VA overseas, ethically!
Yep, just a handful of weeks ago I was in your shoes once again looking for a new VA… and guess what? I followed my now battle-tested process again and hired and trained my 5th (!) perfect-fit VA 🙌
All this to say? This isn't my first rodeo, my friend! I've been through all the blood, sweat and tears and made allll the mistakes so YOU don't have to…

And now I'm sharing everything I've learnt along the way in my brand new LIVE workshop:
---
5 Days To Your Dream (And Affordable!)
Virtual Assistant
Trainings begin LIVE at 12PM EST daily for five days:
(recordings available if you can't make it LIVE!)
Jessica Little
"There's something to be said about truly staying in your zone of genius"
It actually pains me to think how many hours I've spent in front of the computer when I could have been doing so many other valuable things with my time. I COULD have been scaling my business, I could have been holding my newborn son a little longer rather than running back to my computer, trying to maintain the endless pile of editing I needed to get done, I could have prioritized another date night with my husband! Could of, would of, should of... but I didn't.
Not until I found Sara anyway.
She opened my eyes up to all the possibilities of living that excited vision I had for myself all those years ago. [She] brought a new found perspective to so many dilemmas that were keeping me playing small with my business and my life...
But what she really gave me was renewed hope. What she really did was re-spark the love and passion inside of me for being a photographer again."
Here's what you'll learn during our time together:
Day 1:

Discover which tasks to start outsourcing FIRST in your photography business

(hint: it's not the same for everyone)

, key mistakes to avoid, as well as WHERE to find your perfect-fit VA online for $5-7 an hour

ethically

Day 2:

Swipe my step-by-step process + templates for creating and posting a strategic job listing that gets QUALITY responses, plus my super-secret technique for filtering out applicants that aren't a good fit ;)

Day 3:

Learn how to quickly and effectively batch review all the applications you receive in 1 hour or less, so you can narrow down the right candidates to interview

Day 4:

Discover my tried and true interview techniques and questions to help you spot your perfect-fit unicorn VA in the making! 🎉

Day 5:

Decision time! I'll take you through the key signs to look for when choosing the person that is right for you out of the candidates you interview, and how to pay your new VA!
This workshop is for you if….
This workshop is not for you if…
You aren't willing to show up with an open mind, embrace the process and take small, consistent action towards your goals!

You believe that nobody can do the non-shooting tasks as well or effectively as you can in your business

(I promise you, that's not true!)

You're happy to stay where you are and to keep doing everything yourself in your business while continuing to hit the income ceiling you can't seem to break through
By the end of the week you'll have:
Learned and implemented the step-by-step process for finding, interviewing and choosing your perfect-fit VA

for a number of hours + budget that works for YOU

(whether that's 3, 10 or even 20+ hours a week!)

A clear roadmap to support you

that you can rinse and repeat every single time you need VA support in your business going forward

The experience of making

fast, strategic decisions with confidence

WITHOUT any overwhelm, false starts, confusion or time-wasting

Answers to your trickiest outsourcing questions

+

lifetime access

to all replays, training materials, workbooks and resources

A

community

of photographers to lean on as you navigate your journey together

Your very own perfect-fit VA in your business!
Plus these extra bonuses to accelerate your success!
BONUS private Facebook community

with myself and your fellow workshoppers to ask questions, support each other, celebrate wins, get inspiration, and hold each other accountable

BONUS extra week of support + daily live trainings/Q&As in the Facebook group

the following week from May 15 – 18 to keep you motivated in case you fall behind and to deliver some extra special juicy bonus content!

BONUS tried and true customizable hiring templates and swipe copy

, honed over 5+ years and used with all 5 of my rockstar VAs!
All for just $33 dollars! (Yes, really!)
I'm making this my most accessible offering yet, because it's my mission to break the taboo around outsourcing and make getting support in your business the NORM for photographers everywhere 💪
I know from experience how hard it is getting started on this path…
(especially when there's still NO industry training on this topic and frankly, SO many damaging myths and outright lies about what it looks like to get support in your photography business swirling around on the internet
😅
)
For too long I struggled with no-one to guide me, made costly mistakes, and stunted the growth I KNEW I was capable of in my photography business – I don't want the same for you.
Join me in my 5-day workshop and I'll show you the bitesize steps you can take to get started on this path in under a week, so you can stop the directionless learning, start DO-ing, and build unstoppable CONFIDENCE and MOMENTUM in your business!
(I KNOW you can do it, my friend!)
YES! I want in >>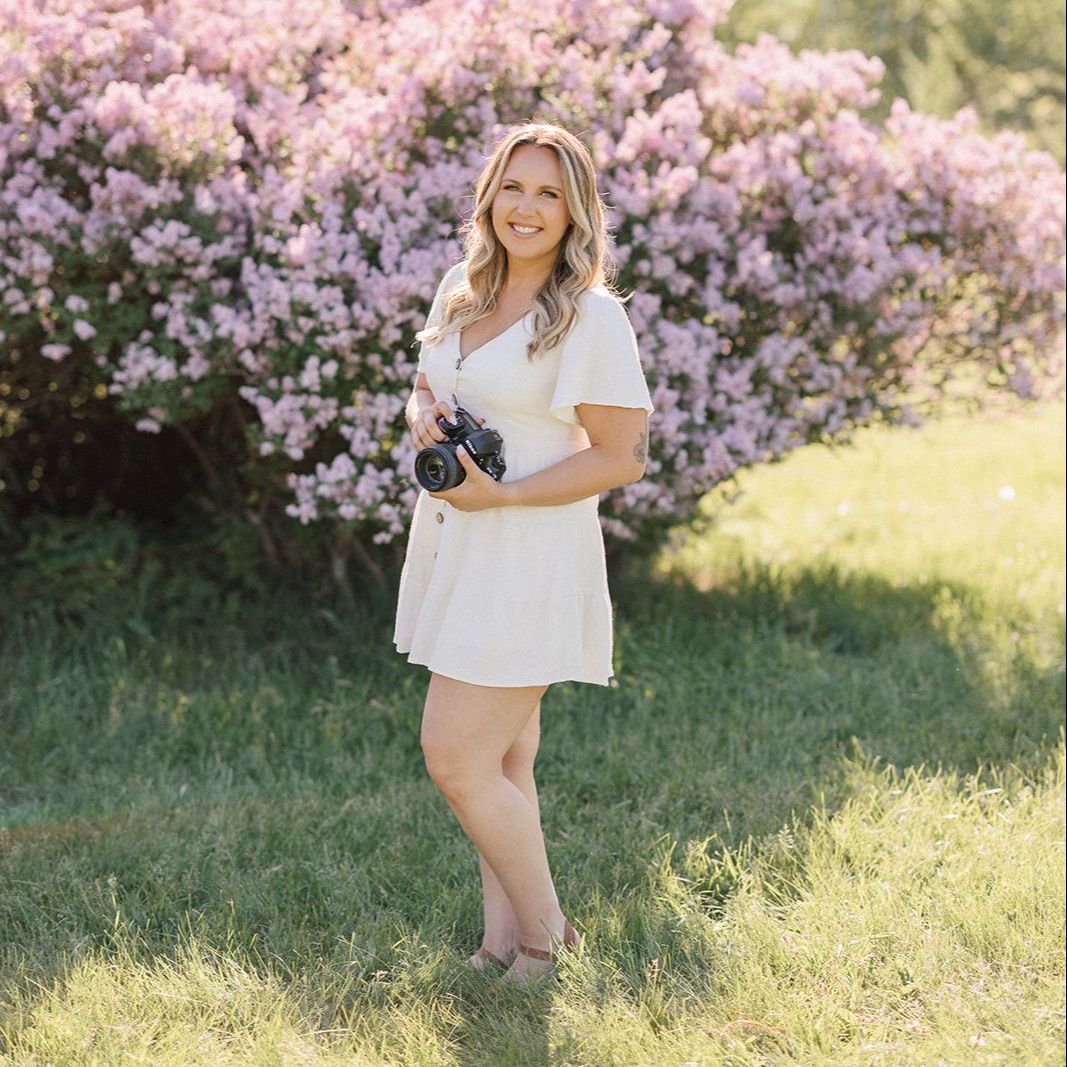 Tia Abbott
"Flashback to last year I was burnt out, exhausted, I took my laptop with me everywhere… I was always working. And I was pretty much crying all the time.

Now, I no longer bring my laptop with me to family functions. And I can actually focus on being with my friends and family when I'm with them. I've actually had compliments that my energy has completely shifted and I'm like a whole new person… I think that's the best compliment of all

I feel like I can outsource literally anything in my business that doesn't bring me joy. All because Sara has provided this like step by step process on how to do that. I feel like my life is just completely changing from here on out and I can't wait to see what else I can outsource."
Now I know what you're thinking…
Okay, this all sounds amazing Sara… but is hiring a VA overseas for under $10 an hour really ethical?
Yes! Due to the conversion on the dollar in different countries around the world, a salary of anywhere between $5 and $10 USD per hour is a respectable salary in the Philippines.
In fact, minimum wage there is approximately 300 PHP (roughly $5 an hour), so by starting with a VA that has less experience but is eager to learn at $5 an hour, or by giving your more experienced VA say, $8, $9, or even $10 an hour, you're actually giving them a GENEROUS wage. It's win win!
Meanwhile, the expected salary for minimum wage & low skill admin jobs in the US is a lot higher. Meaning that many photographers pay more than they can actually afford for support…
OR worse, they simply continue doing these lower skill level tasks themselves… which in many cases, is equivalent to choosing to pay yourself minimum wage (or in many cases even less!) in your photography business!
Ouch!
But when you tap into the amazing, affordable and quality support you can find overseas….
You'll FINALLY be able to spend more of your time on the revenue-generating tasks in your business that you love (i.e. shooting) and break your income ceiling in your business!
Just ask Jessica....
Jessica Little
"That sense of freedom I have been after for 10 years is finally coming into my life. This is it!"
Before outsourcing, I thought - the only way to get back time is by taking less bookings. But if you take less bookings, you make less money. I felt stuck. But now, thanks to learning how to effectively outsource in Outsourcing Made Easy, I got the hard realisation that I don't have to say 'no' to 10 more couples this year. I can take them all on!
---
Start your journey today and experience EPIC wins like these:
Meet your instructor
Sara Monika is a documentary wedding photographer, photography educator and host of the top-rated podcast, The Shine + Thrive Photography Podcast. A freedom-driven rebel at heart, Sara's mission as an educator is to empower photographers to live fully and freely as artists and to build sustainable businesses on THEIR terms.

After

4x-ing her revenue through the power of outsourcing between the years of 2015-2022

,

Sara immediately knew she needed to share what she discovered with her fellow photographers, break the taboo around outsourcing in the photography industry, and make getting support in your business the norm for photographers everywhere through her online education.

Will you be next?
JOIN THE OUTSOURCING MOVEMENT WITH SARA
Wise words from fellow photographers once in your shoes…
Tia
"You didn't know how to edit when you started. You didn't know how to take these amazing photos and create this amazing system before you did it. You had to learn somewhere which means if you can learn, you can teach

someone else.
I was able to cut my computer workload in half, and double my revenue in just
6 months!
This will change your life. I promise you... it's worth every single penny."
Katie
"If you don't build a solid foundation in your business, it will crumble.
And if I had my time back,
I wish I'd put more energy into the business side of things sooner
instead of just constantly chasing the next viral picture..."
Amy
"Fear will probably be the biggest thing that will stand in your way.
I know for me, it felt like I couldn't let go of control of certain things, that no one would do it as good as I could or that it would cost more money... Once you get out of your own way and really invest in yourself, you will see that all of those things are not true. Honestly, this course is life changing."
Rachel
"I knew I needed to outsource but I didn't know where to start - Sara gave me

that"
You gave me a little kick. You showed that you've done it and it's possible and that we can do it too... I [now] understand that there's a bigger world out there where you can do all of these things... it's literally just the best thing ever!
Frequently Asked Questions
What are the dates and times for the workshop?
Will there be another opportunity to join the workshop?
How long will it take to go through the materials and action items?
How do I know if I'm ready to get support from a virtual assistant?
Do I need to be there Live / will there be recordings?
How do I know if your process will work for me?
Can't I just ask for referrals and be done with it? Do I really have to go through this process myself?
Pssst! Before you go – just imagine what it would feel like to…
Spend more time doing what you LOVE, aka

being in creative flow through your photography

Only focus on the tasks that move the needle, generate revenue, or grow your business in some way – such as your marketing, your client experience, and shooting (or that you simply ENJOY doing!)
Gain back more time, energy and creative space to do with as you please
Never have to cancel on loved ones or sacrifice your health or happiness during busy season EVER again from playing catch up on your que

(say goodbye to burnout for good!)

Feel EXCITED and HOPEFUL as busy season approaches, rather than apprehensive or overwhelmed
Provide meaningful win-win work to an amazing human in another country on their own growth journey, for a generous price for them (and an affordable price for you!)
Build unstoppable momentum towards your goals and experience more time + financial freedom in your life
THAT'S the big picture vision you're working towards when you hire a VA in your business!
It all starts here my friend!
Join me in this one-time-only event before registration closes indefinitely
Always in YOUR corner,
Sara
I won't be hosting this live workshop again this year, so don't miss out! Registration closes in…
Join Our Free Trial
Get started today before this once in a lifetime opportunity expires.